10 years ago, the talented Arjun Kapoor debuted on this very day with the intense romantic thriller, Ishaqzaade. Since then, he has managed to consolidate his position in the industry and also earn a huge fan following. On his 10th anniversary in the industry as an actor, Bollywood Hungama decided to exclusively speak to Arjun about his journey and a lot more.
EXCLUSIVE: "Yes I was the first actor of my generation to cross the Rs. 100 crore mark but that's not something you work for" – Arjun Kapoor
Congratulations on completing 10 years! What's the first thought that comes to your mind when someone mentions that you have completed 1 decade in the industry?
Time flies…that's the first thought (smiles). I am actually quite confused about what to feel and what to think. That's because 10 years is a long time but it feels like it's flown by, to be honest. A lot has happened in these 10 years and yet, it still feels like I am just starting. So yeah, it's amazing to be accepted and loved for 10 years and also to have ups and downs, to meet people, to travel, to shoot, to work, to grow as a person in all aspects. Yet, 10 years just feels like it's gone with one click, literally.
Today is May 9. Do you remember what exactly were you doing on this day in 2012? Were you busy with the promotions of Ishaqzaade?
Yes, we were. However, this was the day when Yash ji (Yash Chopra), Pam aunty (Pamela Chopra), Parineeti, and I saw Ishaqzaade, although I am not sure if it was May 8 or May 9. Anyway, it was the first proper screening for the producer and the actors. So this was probably the day I finally saw myself on the big screen. When you work, you don't realize but the big screen changes everything. I was absolutely overjoyed.
Speaking of your first co-star, Parineeti Chopra, the bond that you both share is quite lovely. You guys have been close pals even today and worked in 2 more films after Ishaqzaade…
The first co-star for any actor will always be special as you share so many ups and downs with them. It was her second film and my first film. We managed to handle the journey together quite nicely. We worked together again and we have always been in touch. We have a bond wherein we can pick up from where we left the last time. It is something to be savoured and is special. The film in itself for me will always be special. I am nothing without Ishaqzaade.
You were the first actor among your contemporaries to cross the Rs. 100 crore mark with 2 States (2014). Do you think on those lines that you want to give big hits and make another entry into the Rs. 100 crore club?
See, it was a very unconventional role and a film. This proves the point that it's not always about doing a certain kind of film. It's also a team effort at the end of the day. 2 States was made by the two producers, a director, and a writer. I'd never taken the onus and tried to pretend that I am the reason for a film's success. I also don't shy away from films if they don't do well. Now that you mention it, yes I was the first (actor of my generation) to cross the Rs. 100 crore mark but that's not something you work for. You work for making films that continuously do well. The numbers evolve. Phases happen in an actor's life. However, you'd want to do all sorts of films and 2 States, for me, was special as it is. I never imagined that it would do so well. But I guess the film just connected with the people.
Now that cinemas have opened, would you like to have your film released in cinemas only?
It depends on what films you are making and what your ambition for the film is. It's a very technical thing at the end of the day. All sorts of films will not work on OTT while all sorts of films, as we have clearly seen, will not work in theatres either. So, it's a new normal we all have to adapt to. I have been given this opportunity to have 10 years in the industry thanks to the cinema-going audience. That will always remain my first love. I love the fact that I have been able to host a TV show, host award shows, be on television, travel the country, connect with the audience etc. But all that comes from being a mainstream Hindi film hero for the big screen. At the same time, the platforms allow you to experiment, push the envelope creatively, as an actor as well as a storyteller, and try and connect with an audience that perhaps will not always see the mainstream stuff. So, it comes down to choosing material to do for OTT vs say ki abhi picture bana di hai toh chalo ya toh OTT pe daalenge ya fir theatre mein. Obviously, you need to know in advance about it.
Will you be open to doing a web series? A lot of actors have been open about it off late…
Yaar sab kar rahe hai toh toh logon ko lagta hai ki main kyun nahi kar raha hoon. Well, as of now, my hands were full. I was one of the few actors who was working through the pandemic as well between Sardar Ka Grandson, Bhoot Police, Ek Villain Returns, Kuttey, and now The Ladykiller. So, I've been busy and haven't got the time to analyze what kind of OTT shows, series, films, etc I'd like to do. The interest is there, the offers are there too. Jo theatre ke liye kar raha hoon, who obviously OTT pe nahi karna chahunga. It has to be perhaps away from what I've been doing right now. Let's see. I am very keen to do something. I am, however, not sure what I want to do. I don't think I am in the position where I want to do something for the heck of it.
Could you tell us in brief about your upcoming films – Ek Villain Returns, Kuttey, and The Ladykiller? All 3 films are quite different from each other…
I am very, very excited about Ek Villain Returns as that's a Mohit Suri musical action thriller with an ensemble cast, comprising John Abraham, Disha Patani, Tara Sutaria, and myself. It has got great music and it's visually very strong. So, it's a proper cinematic summer blockbuster. I am also quite excited about how Mohit has presented me and I am also keen to see how the audience reacts to the way he has put me out in front of them.
I completed Kuttey in February. The simplest way to explain this film is that baap ne Kaminey banayi, beta Kuttey bana raha hai! In other words, Vishal Bhardwaj ji made Kaminey (2009) and his son Aasmaan Bhardwaj is making Kuttey. So, if you like Vishal ji's idea of madness in Kaminey and its kinetic energy, then Kuttey is completely down your alley with an ensemble cast, comprising Kumud Mishra, Tabu, Konkona Sen Sharma, Naseeruddin Shah, Radhika Madan, and me. It's a very different film from what people expect me to do as well.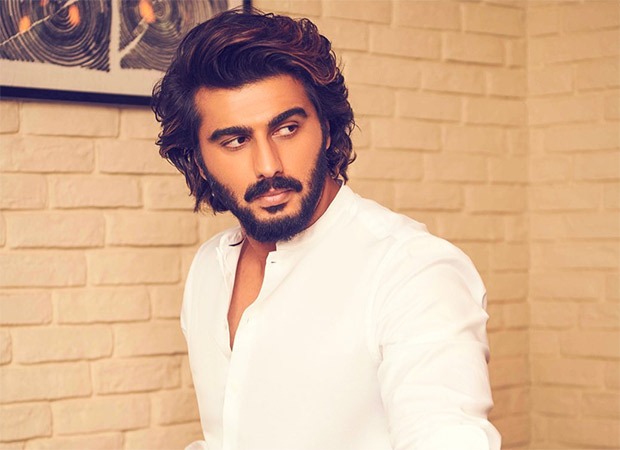 The Ladykiller is like a dream that is being realized. I loved Ajay Bahl sir's BA Pass (2013) and Section 375 (2019). Since the time he offered me the film 9-10 months ago, we have been trying to find the lady for the ladykiller (smiles)! We finally got Bhumi Pednekar on board after which we were able to make the film. It's a very visceral and real noir romantic thriller. It's visually very stunning. It's a moody thriller, again not something that I have done before. It's set in the mountains and it's very cinematic with the performances being very dramatic. I am very glad that I am able to collaborate with people like Ajay sir, our DOP Anuj Dhawan, and Bhumi. Bhumi has been so good to work with. Abhi 20 din hi hue hai. It's feeling like a film worth literally putting everything in.
You recently posted a picture of you and Bhumi Pednekar enjoying the snow in Manali. As someone sweating it out in the heat in Mumbai, I was quite jealous!
(laughs) But shooting in the cold is different compared to vacationing in this weather. Aap kabhi aaiye, minus temperatures mein night shoot kijiye, bhaag daud aur action kijiye, toh aapko pata chalega (laughs)! The grass is greener on the other side. Also, right now, we are shooting above Manali actually, in Lahaul, Spiti, Koksar, etc. These are the places where it's still snowing. So it's not like aaram waali thand hai!
In the next 10 years, can we see you getting into production and direction?
That is the intent. There is a time and place for things to happen. In the last 2-3 years, I have been re-energized. Because of the Covid wave, I was able to refocus and re-channel my energies. I also want to connect with my audience, give them respect and get their respect. I am also in a phase where I am able to take care of myself and start feeling good about myself. Right now, I am enjoying being back to feeling like I was 10 years back, before Ishaqzaade. I was then active enough, mentally excited, and physically, in the best shape ever. So, I think I would enjoy this phase of earning my respect again and connecting with my audience through the big screen or through OTT platforms, TV, etc. I would like to connect with them again and show them that I am here to feel accepted and loved, that I am always here to entertain them.
Out of the films that you have done in the last 10 films, which is the one film that you are most proud of?
Ishaqzaade. As I said, I am nothing without that film.
Who is the director with whom you're dying to work?
There are so many. Ek se kaise pet bharega? 2-3 naam le lu? Rohit Shetty is there. Then I saw the trailer of Anubhav Sinha sir's Anek. Trailer dekh ke laga ke kood ke chale jaau unke paas. Then there's Rajkumar Hirani sir and so many others.
Which is the best compliment that you have got from an industry person or an aam junta?
The letter I got from Amit ji (Amitabh Bachchan) after the release of Ishaqzaade was very special to me. He also called me. And from the audience, just the fact that I got accepted was huge. I was a very ordinary-looking guy who was a fan of cinema and wanted to work in the movies. And I have worked me a** off. Also, there are many well-wishers who continue to support me and want me to do well. So, I am just thankful for the journey rather than any particular moment.
Which is the worst comment or feedback that you've come across?
Well, un cheezon pe dhyaan doge toh acchi cheezon pe kaise focus karoge (smiles)? Log toh kahenge. Lekin fir wohi aake aapki picture bhi dekhenge. So, that's fine!
Also Read: John Abraham, Arjun Kapoor, Disha Patani, Tara Sutaria starrer Ek Villain Returns gets a new release date; to hit theatres on July 29
BOLLYWOOD NEWS – LIVE UPDATES
Catch us for latest Bollywood News, New Bollywood Movies update, Box office collection, New Movies Release , Bollywood News Hindi, Entertainment News, Bollywood Live News Today & upcoming movies 2022 and stay updated with latest hindi movies only on Bollywood Hungama.
This amazing article on "EXCLUSIVE: "Yes I was the first actor of my generation to cross the Rs. 100 crore mark but that's not something you work for" – Arjun Kapoor : Bollywood News – Bollywood Hungama" was originally found here